In the GPS device market, there exists an extensive variety of trackers and other devices with different functionalities and prices. Many manufacturers and sellers offer trackers that operate using the same protocols but under different names. Conversely, one name might conceal two entirely different devices.
The GPS Tracking Device Market Size was valued at USD 2.8 billion in 2022. The GPS Tracking Device market industry is projected to grow from USD 3.1 Billion in 2023 to USD 6.5 billion by 2030, exhibiting a compound annual growth rate (CAGR) of 12.9% during the forecast period (2023 - 2030).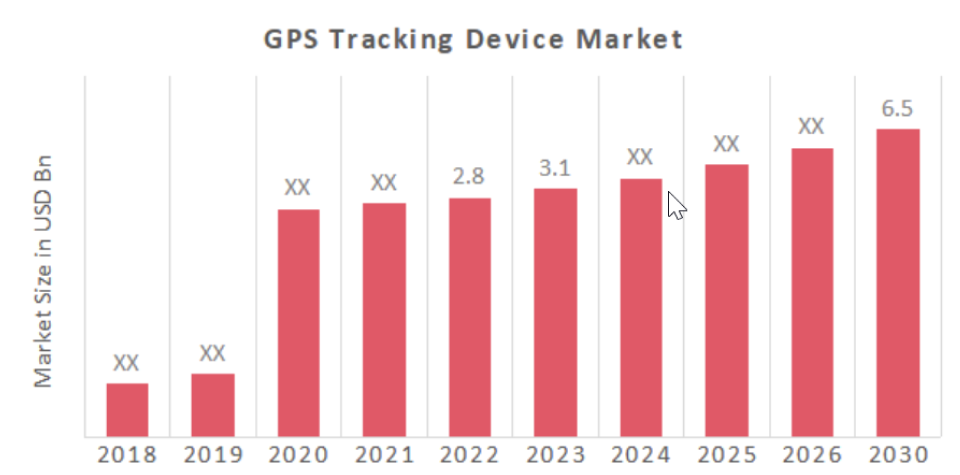 However, the growth of the market, with other advantages, exacerbates the problem of device cloning, which leads to the fact that users are increasingly faced with difficulties when connecting cloned trackers, including Ruhavik, Petovik or Forguard applications.
For our system to process tracker data accurately, it needs to know the protocol the tracker operates on, which is determined by the device type. In some cases, situations arise where a specific device type is not included in the list integrated into our system. However, in many cases, with a little effort, it's possible to connect the tracker by selecting a device type from the available ones, even before the model is officially integrated. There's also a possibility that a required device type is listed, but the tracker actually operates on a different protocol. This typically occurs with trackers from Chinese manufacturers.
---
According to our experience and that of our users, the most questions arise when connecting trackers of the following models: GT06, GT02, GT02A, H02, TK102, TK103, and others.
---
If you've encountered such a challenge, we offer you a few hints that can assist when connecting your tracker to our system:
1. If you don't find your tracker type/model among the integrated device types while creating a unit in the application, try sequentially connecting your tracker by selecting the following device types: Concox, Coban, or Xexun. Choose the general protocols with names only, without indexes or numbers, as these are some of the most commonly used protocols and often work in various cases.
📍Please, note that after changing the device type, you will need to redirect the tracker to a new server and port.
On our website, there is a Devices section dedicated to trackers integrated into our system. However, this section is not exhaustive and does not include devices from the legacy category that have been integrated into our system. You can check whether your device is integrated into our system when creating a unit in the application.
2. You can attempt the same actions with Chinese trackers if your device type is listed, but the tracker does not work or functions incorrectly after configuration.
3. When creating units in our apps using the Xexun device type, use a 12-digit number consisting of 0 + the last 11 digits of the IMEI/ID tracker as the tracker's ID.
4. Study the guide/manual for your tracker and pay special attention to the SMS commands used to configure it. If you find another device type online that is configured and managed using the same commands, try connecting your tracker to our system using that device type. There's a high chance your tracker will work.
📍Instructions for the most popular trackers can be found on our website in the Devices section by selecting the corresponding tracker.
5. Utilize the search feature on our forum. It's possible that some of our users have already solved the connection issue for the same tracker and shared their experiences.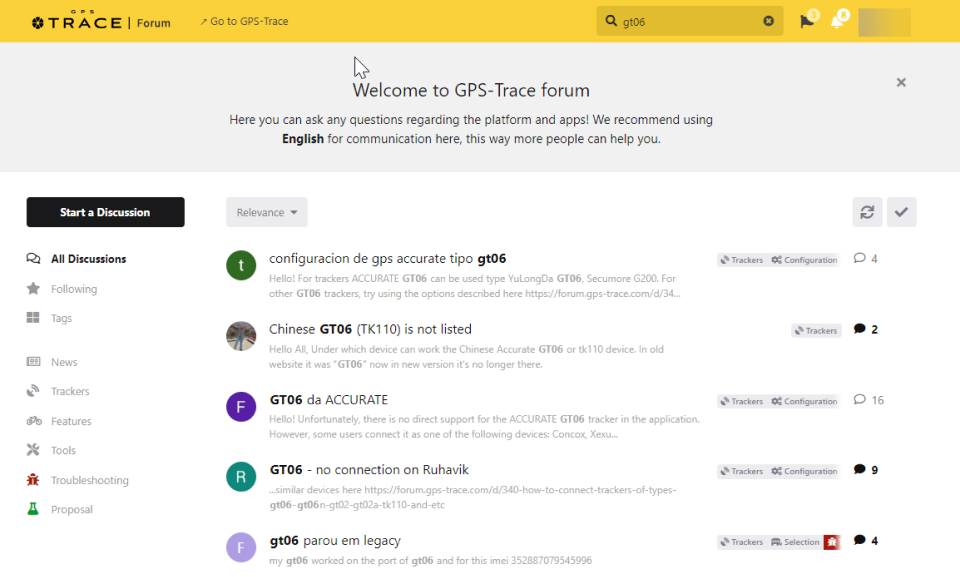 6. If the mentioned actions do not help, please contact us at support@gps-trace.com. In the email, provide your account login (email), device type/model, and IMEI/ID tracker.
Additionally, attach the following:
We will review this additional data and make efforts to assist you.
---
Furthermore, when configuring your tracker, it's necessary to check the following parameters, as issues with these are the most common reasons for trackers not functioning:
1) Tariffs, balance, and SIM card limits used in the tracker.
2) Correct installation/connection of the tracker to the vehicle and ensuring it's not placed in a shielded area (underground parking, tunnel, metallic box, building, etc.).
3) Tracker settings:
Appropriate working mode is enabled.

Necessary data transmission frequency is set.

APN is configured according to the mobile provider's data, and UTC time zone is set to 0.

The tracker is not in sleep mode.
4) The tracker has a power source/sufficient battery charge.
---
In case you have questions about connecting your tracker to our system, you can always reach out to our GPS-Trace team for assistance via email at support@gps-trace.com.

We are here to provide you with exceptional support every step of the way.