Have you ever wondered what kind of unexpected journeys you could take with the tracking capabilities of Ruhavik?
Well, here's a delightful surprise: Hot Air Ballooning 🎈
It's more than just a mode of transportation; it's an experience that offers a unique perspective of the world below.

That's right – you can track the fascinating flight of a hot air balloon right from your device (thanks to Ruhavik).


---
To track your hot air balloon flight (or any other movement), you'll need a GPS tracker connected to our application.

Don't forget about the presence of a SIM card (or for example M2M SIM card) in the tracker, as it enables data transmission and connection to our platform.
But even if you don't have GPS tracker, worry not – your smartphone can easily take its place. Simply install apps like WiaTag or Traccar Client, and voilà! You're ready for tracking!


With Ruhavik, we set out on an amazing adventure over Trakai, and the results were nothing short of spectacular:
🎈

The journey lasted just over an

hour

.

🎈

We covered almost

8 kilometers in total

, a journey worth cherishing.

🎈 Our

highest point

reached

337 meters

, providing us with a panoramic view that words can hardly capture.

🎈 Our flight maintained an average speed of 7 km per hour, with a peak speed of 17 kilometers per hour.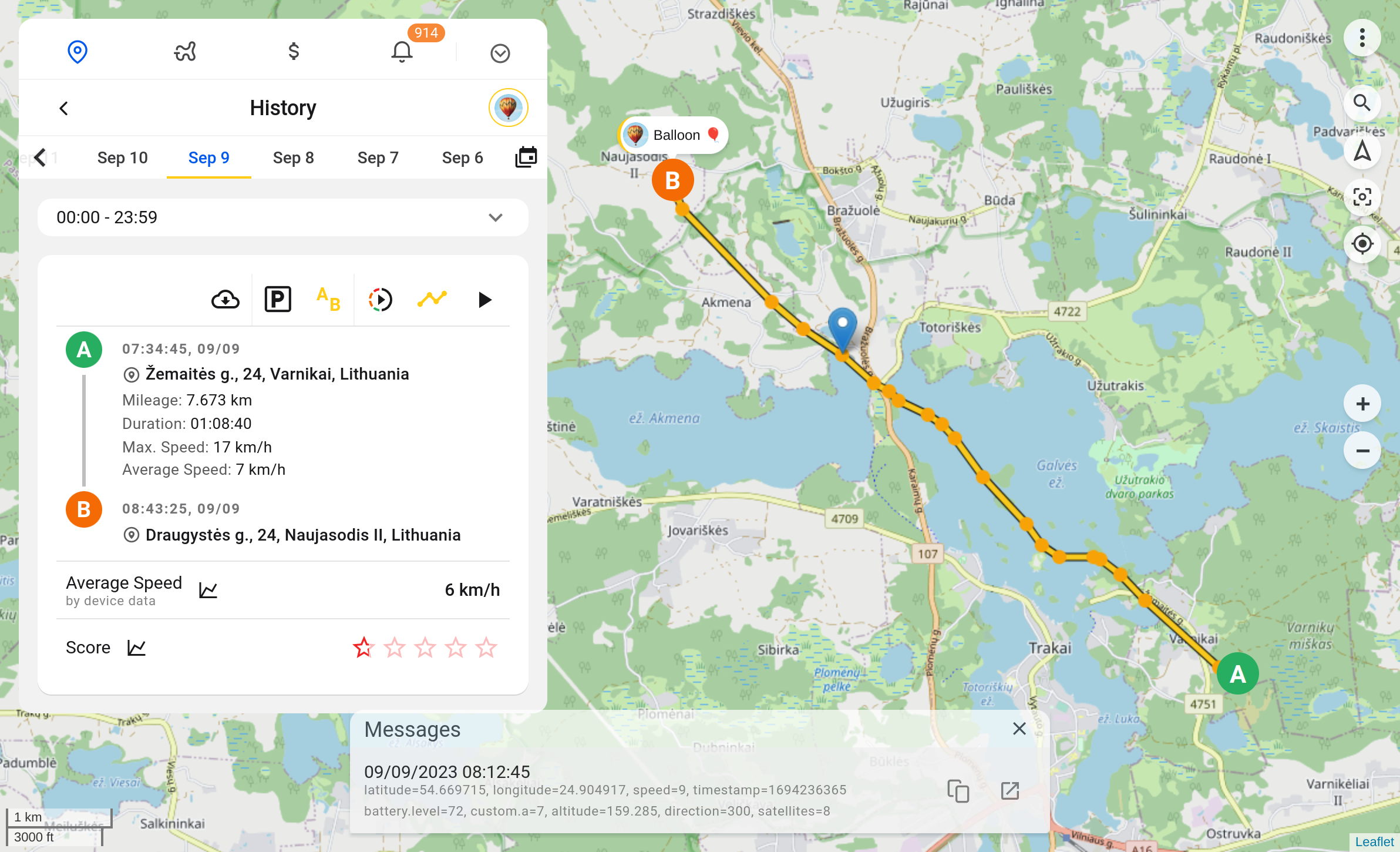 With the wind guiding us and the Ruhavik app by our side, we were able to capture every twist and turn of our flight.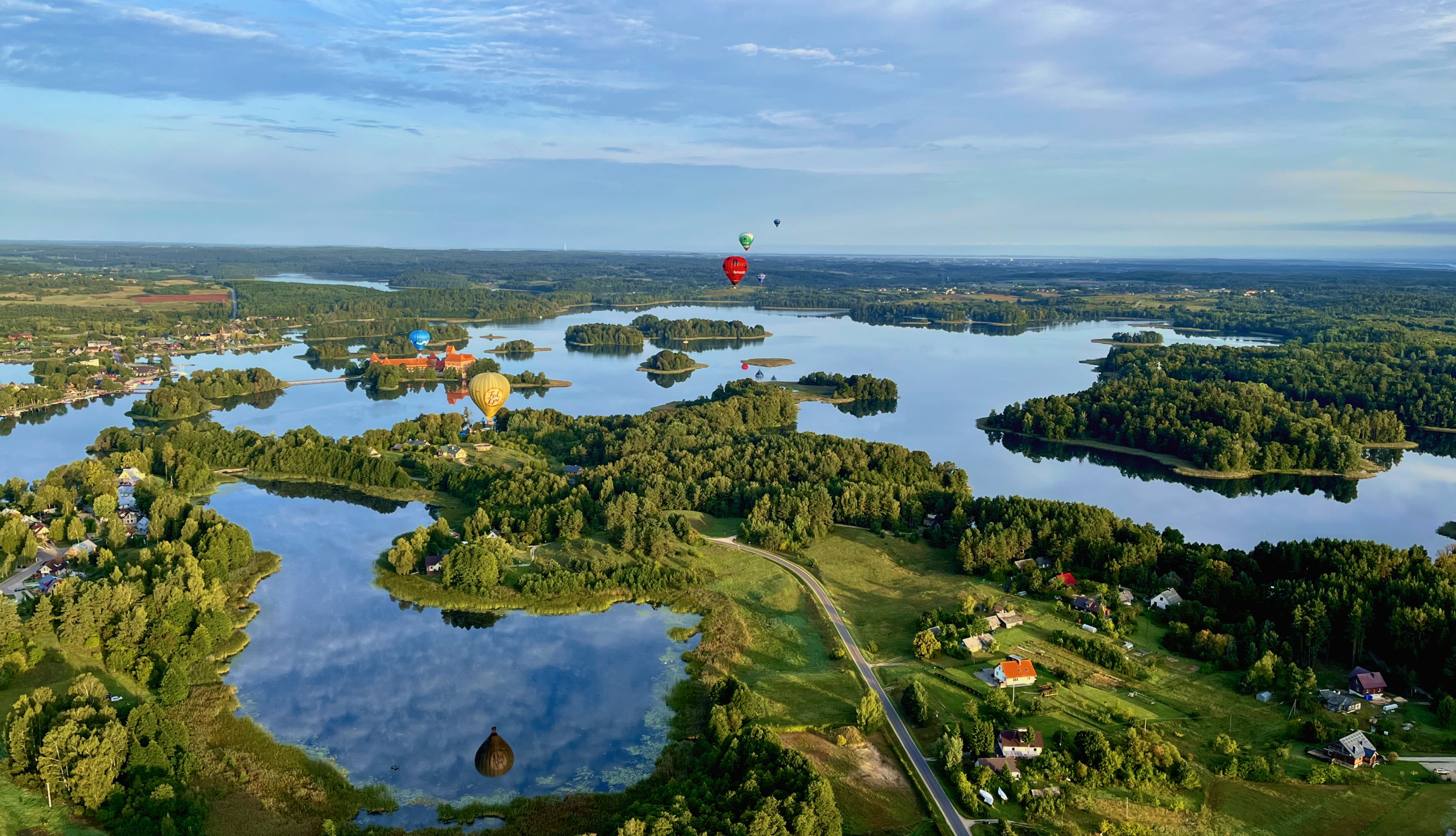 ---
Now you know that with our apps, you can track not only your car or motorcycle, but even a hot air balloon ride!

To get started, simply follow a few easy steps:
Purchase a tracker (or simply install a special application on your smartphone, which will turn it into a tracker). On the partners map page you can see the partners from whom you can purchase the tracker and who can help you to use the application.
Create an account and log in to the app register in it.
Create a unit and connect the tracker to our app.
For more detailed information on how to start using our platform, you can find it here.
---
Find us on Facebook, Instagram, Twitter and Linkedin.
Follow and leave your comments 🙂
Thanks for reading our blog and staying with us!