Most likely, you all know that in order to track your vehicle in our application, the first thing you need is a tracker. But have you ever thought about the fact that your smartphone can also work as a tracker?
Today we would like to tell you how you can do this with our application.
1️⃣ First of all, you should install an application that will turn your smartphone into a GPS tracker, for example, the WiaTag application. You can download this application on Google Play and the App Store.
2️⃣ The next step is to open the Ruhavik app. Then you should create a unit. To do this, click on the three horizontal lines in the left corner of the main menu and select Create unit.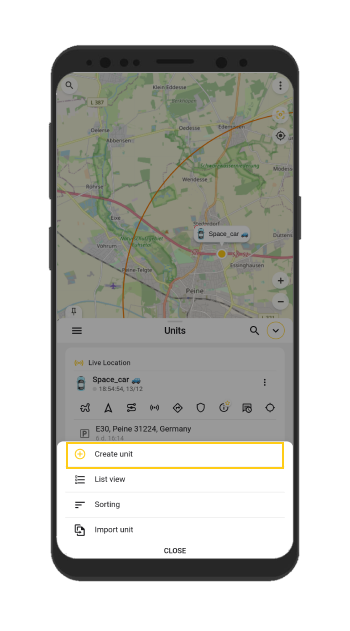 3️⃣ In the Device Type field, select WiaTag device type from the list.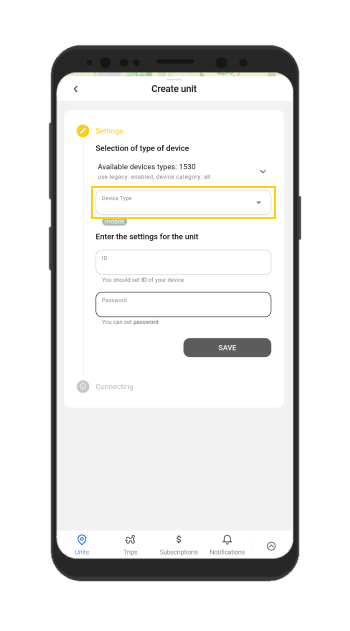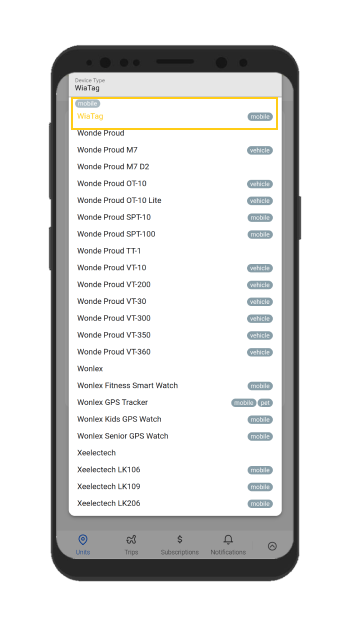 4️⃣ In the ID field you can enter any ID, for example mycar123. If there is no unit with such ID in the system, then the form will save this value. You can also set any password in the Password field. Then click on the "Save" button.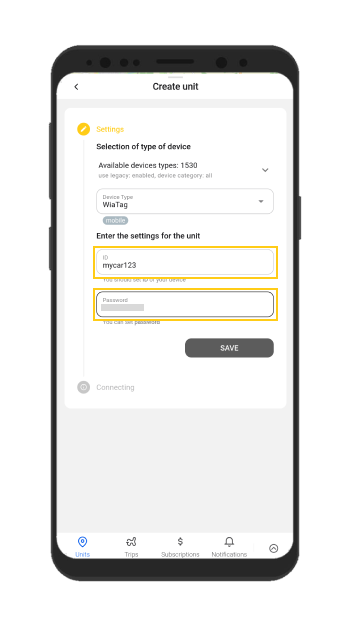 5️⃣ If you are using the Ruhavik app on your smartphone, you can just click on Configure by click link at the bottom of the QR code, then you will automatically go to the previously installed WiaTag app for further configuration.
You can also simply log into the WiaTag app and manually enter the ID, password and IP/Port that you specified in Ruhavik.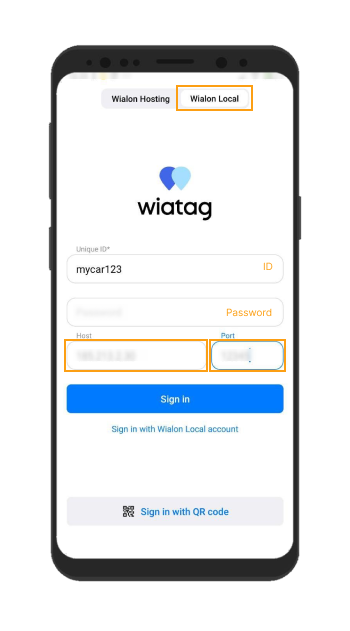 Now you can return to our application and check that the data has arrived!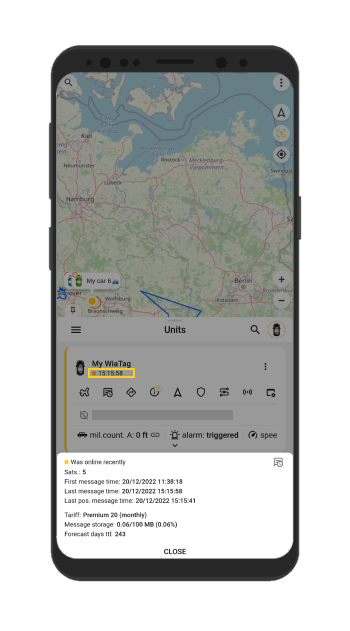 Enjoy the Ruhavik app, and if you have any questions, write to us to support@gps-trace.com - we will be happy to help you!