Ruhavik has carved a niche for itself as a top-tier GPS tracking application on the Google Play Store. But what is it that users are saying?
We've sifted through reviews to give you an essence of the user experience. However, before delving into the specifics, let's take a moment to understand the significance of reviews in the digital landscape.
In an era where digital trust can be fleeting, reviews offer firsthand accounts from users who've directly experienced the product or service. Here are some interesting trends and facts that helps you understand just how important the right feedback can be.
90% customers read reviews before buying a product

72% of customers say they use Google reviews to find businesses

34% of shoppers say they always read online reviews

30% of shoppers under the age of 44 look at reviews for every purchase

49% of consumers trust online reviews as much as personal recommendation
These high rates show how important reviews are for potential users, in order to gauge what to expect from their future purchase. They provide insights into a product's strengths and weaknesses, allowing consumers to make decisions rooted in real experiences instead of mere marketing pitches.
For developers and businesses, reviews are invaluable feedback. By identifying areas of improvement, they can refine their offerings and cater more effectively to their user base. It's notable that businesses which actively engage with and act upon customer reviews often enjoy higher trust ratings and increased customer loyalty.
What Users Are Saying About Ruhavik: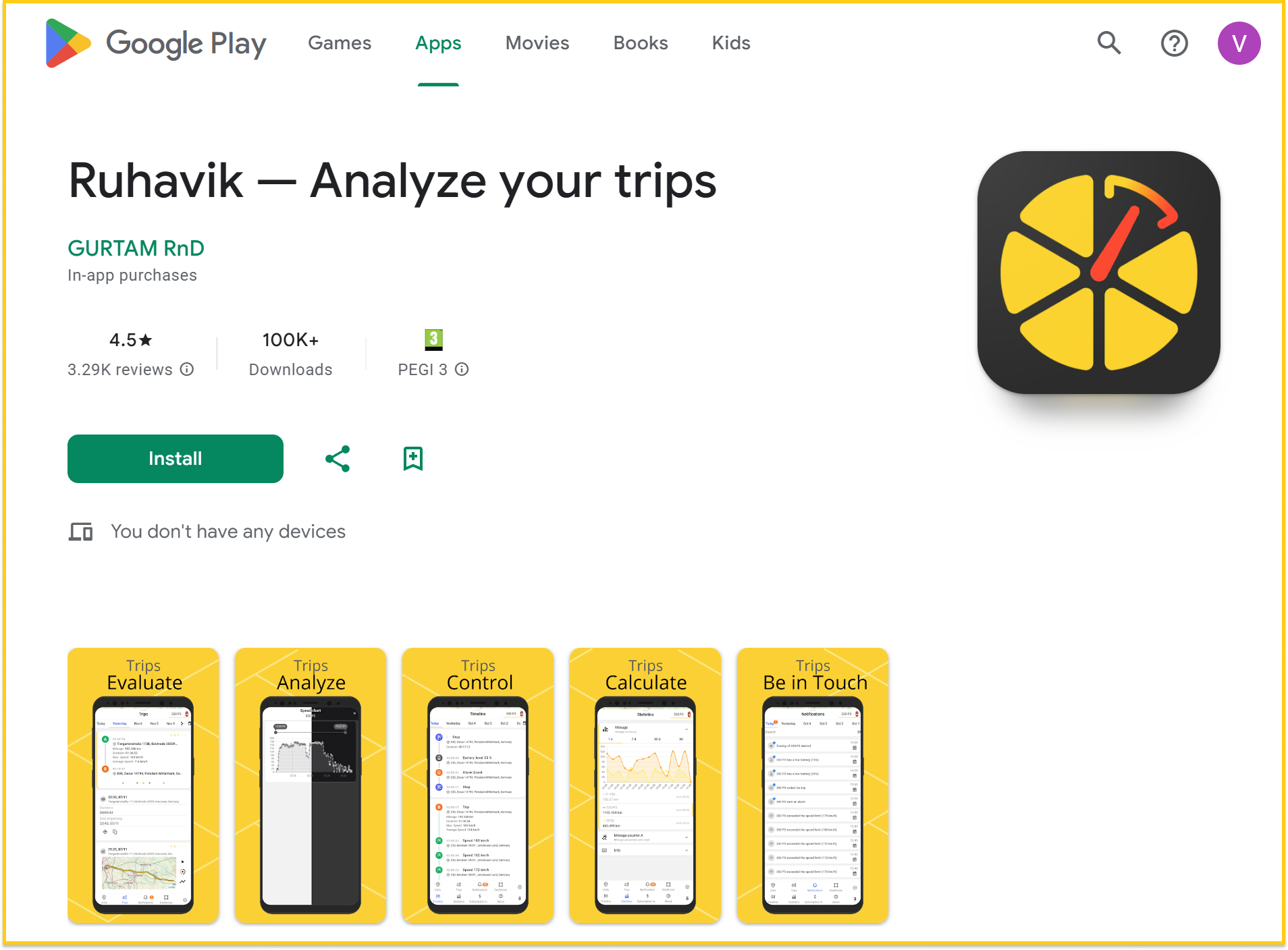 Outstanding Features Applauded by Users:
User-Friendly Interface: Stuard G., in his 5-star review, shared,

"The best and only app I have been able to use my fmb130 to the fullest. It provides everything I need to track, immobilise, and analyse my vehicles fuel efficiency, as well as assess my own driving, amazing app, nothing else out there as good as this."

Helpful support: Marcio Jr. writes, "Best App for tracking and best team support! They really consider my suggestion for adding a start stop engine button on the menu of the unit and now it's simply perfect!! Highly recommend!"

Reliable Notifications: Sarah G. noted, "

The real-time alerts are a lifesaver. Whether it's monitoring my kids or keeping tabs on a delivery, the notifications are always on point.

"
Constructive Feedback and Suggestions:
Adding Google map: Kartik K. mentions,

"It's really amazing tracking app, Requested to you please add Google maps."

By the way, now we added Google maps to all our apps!

More Comprehensive Tutorials: Priya K. suggests, "

While the app is mostly easy to use, a more in-depth tutorial for some features would be great.

"
Rising Above the Competition:
A user Tellymade states, "These guy put top notch GPS tracking apps that are better than all the ones I've paid for., but it can be free!"
In Conclusion:
The Ruhavik GPS Tracking App is highly esteemed on the Google Play Store, as user reviews evidently showcase. The app's distinction lies not just in its features but in its ability to meet and surpass user expectations in an ever-competitive market.
If you are our user, you can share your user experience at Google or AppStore. Thank you in advance for our cooperation!