Ruhavik app has many useful features designed for the utmost convenience of our users. Today we want to tell you about one of them, which can help you in difficult situations.

So, imagine a situation where you were in a hurry to an important meeting and parked your car somewhere on the street, but after the meeting, you cannot remember exactly where. Or your child got carried away playing outside and forgot where they left their bicycle. Or your beloved dog ran away from you, and you, of course, want to find it as soon as possible.
In these cases, the Ruhavik application will help you find not only the vehicle or pet with a tracker, but also plan a convenient route to that location.
And you can do this with the "Show direction" feature.


---

How to use this function and where to find it in the application menu?
You can use this feature in several ways:
In the

Quick access toolbar

of the unit card, click on the corresponding "Show direction" button.
Click on the menu with three vertical dots in the unit card and select "Show direction" from the drop-down menu.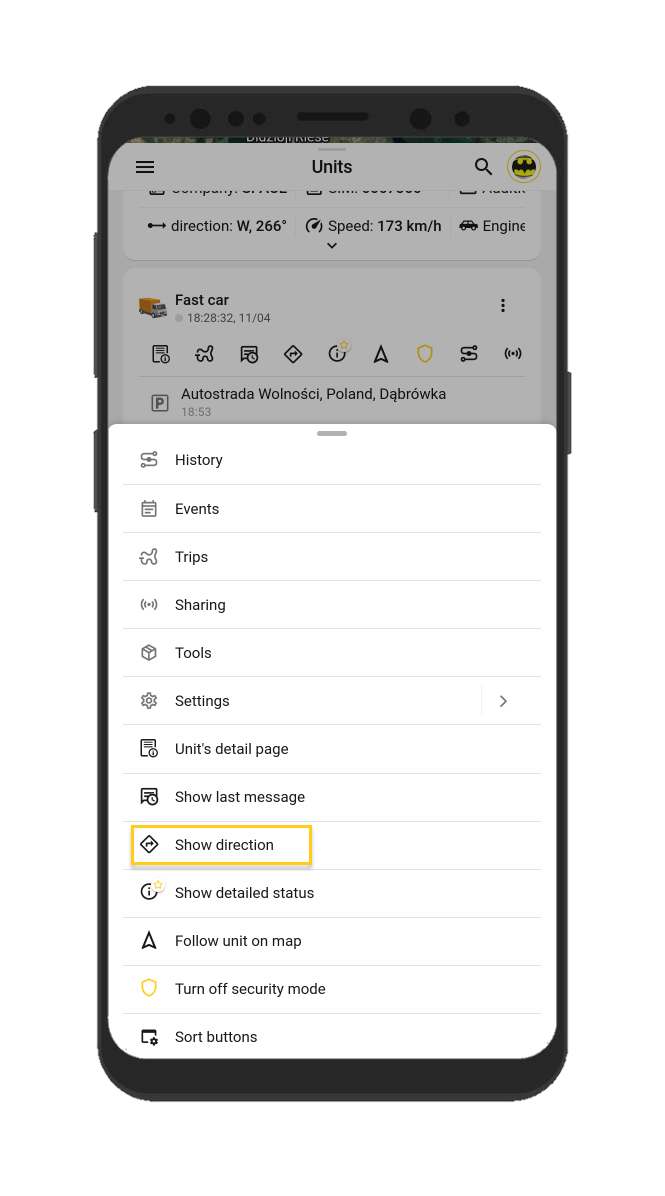 Then, the application will offer you to use either Google Maps or Yandex Maps. Choose the most familiar and convenient service for you and specify the starting point of the route (for example, your current location). The coordinates of the place where your transport or pet is located will already be included in the route.


---

Please note that the "Show direction" function is also available in the Petovik application, designed specifically for tracking pets.
Ruhavik and Petovik - easy solutions in difficult situations!