We all have those moments when our friends or family, customers or colleagues are asking where we are, but it is pretty hard to try to explain at which point of the way you are, especially if the route is not familiar to you. But if you are driving at this time, using the phone is absolutely unsafe!
That's why a Sharing option has been added to our app, which will allow you to share the location of your vehicle in real time with anyone you wish using a special link 📡🌏
📍📍📍And now let's go into more detail!
You can get to the Sharing menu directly from the unit card by clicking on a special icon, or by going to the Unit menu (three vertical dots in the upper right corner of the unit card) then by clicking on Sharing.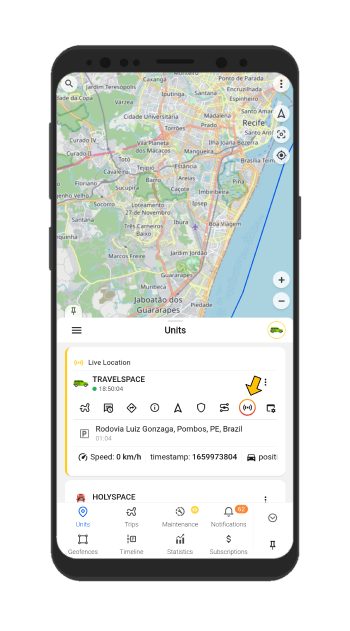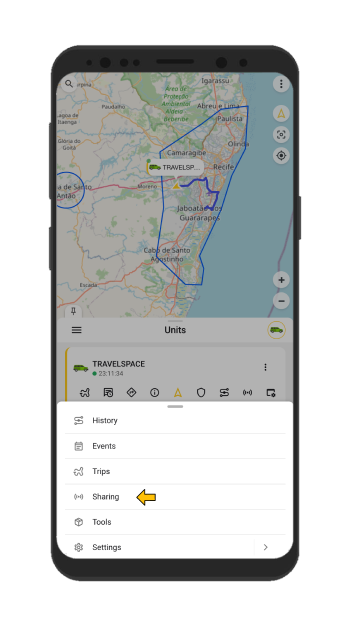 In the Sharing tab, you can see the Current location (address) of your unit, and by clicking on the three vertical dots to the right of it, the following options will be available to you:
Copy address
Copy coordinates
Show the geo position on the Google Maps
Show the geo position on the Yandex Maps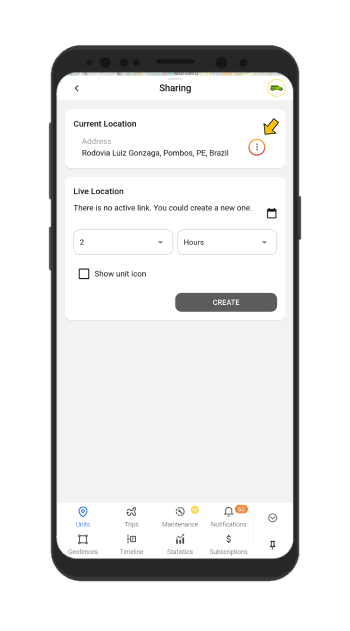 In the Sharing menu you can also find a simple menu for creating a link. Just set the link lifetime and click the "Create" button. To create a link for more than a week, you should click on the calendar icon and select the date until which the link will be active.
It is worth noting that using the Sharing option, you can create such links for each unit for up to 1 year.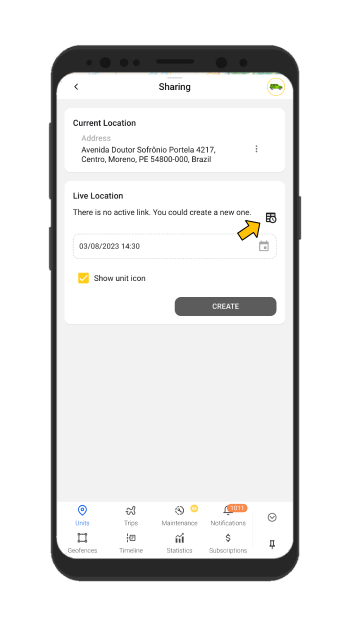 After creating the link, you will be able to go to the link where any user can see the location of your property. Just click on the 'Show in Locator'. In the window that opens, you will see the location of your unit on the map.
Here you can:
see the unit speed
copy the address and coordinates of the unit
change the display of the map.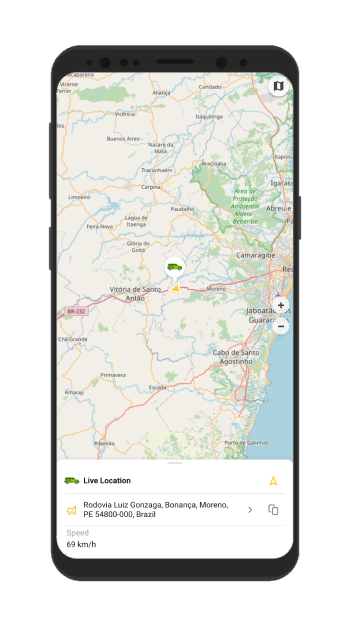 Going back to the Sharing menu, you can also copy the link to your clipboard and send it to anyone. To delete the link and thus stop broadcasting the geolocation you can by clicking on the cross icon to the right of the unit icon in the Sharing menu.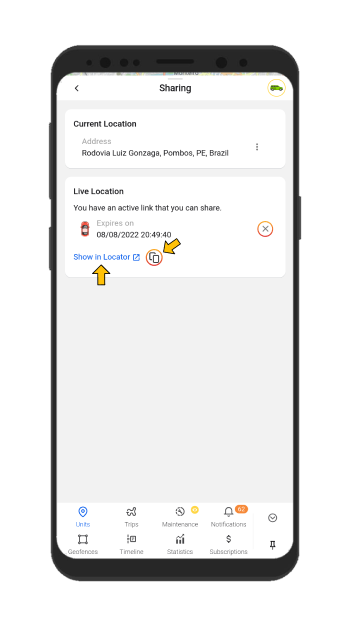 If the location of the unit is broadcast using Sharing, a yellow icon with inscription "Live Location" will be displayed on top of the unit card.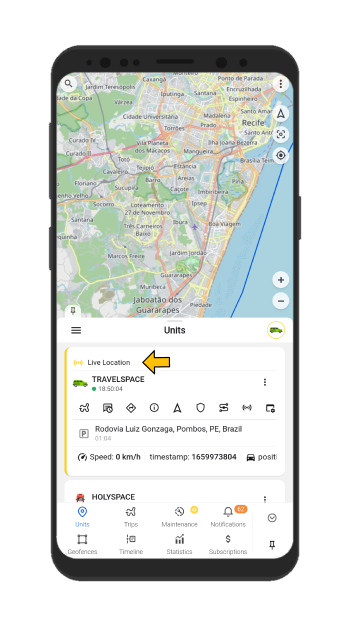 Share your geolocation with anyone you wish to stay in touch!