In our digital world, it's really essential for every business to have a digital marketing strategy. While traditional marketing methods are still relevant in our modern age, the sheer amount of time we spend on and rely on the internet has meant that digital marketing has boomed.
Consider these statistics from our current landscape:
93% of people read online reviews before making a purchase.
81% of consumers go online to find information and answer any questions about the product or service before heading out to the store to make a purchase.
45% of shoppers buy online then pick up in-store.
Customers are 70% more likely to purchase a retargeted ad.
Social media makes up 33% of all digital ad spending in 2022.
For this reason, your digital strategy can help set up e-commerce (online) success in both the near and far future. Unless you have an adequate digital marketing to-do list, your company is unlikely to grow.
How many customers can you deal with personally? Do you have enough time to design your future or dive with a head in the operations? Your digital ads can work without you and be shown to a variety of potential customers at the same time.
We're excited to present a digital marketing strategy example from our partner in South Africa, who is an expert in both GPS tracking and digital marketing. This strategy, designed for a small business, is adaptable to any local entrepreneur's needs. It offers a blueprint that can be customized to suit your specific business needs and local market conditions.
---
A Digital Marketing Plan
---
It outlines a strategic approach from a South African small business specializing in the sale and installation of GPS tracking devices. With the aim to boost sales within a 3 to 6 month period, the plan is designed to be executable by a small team with limited digital marketing knowledge.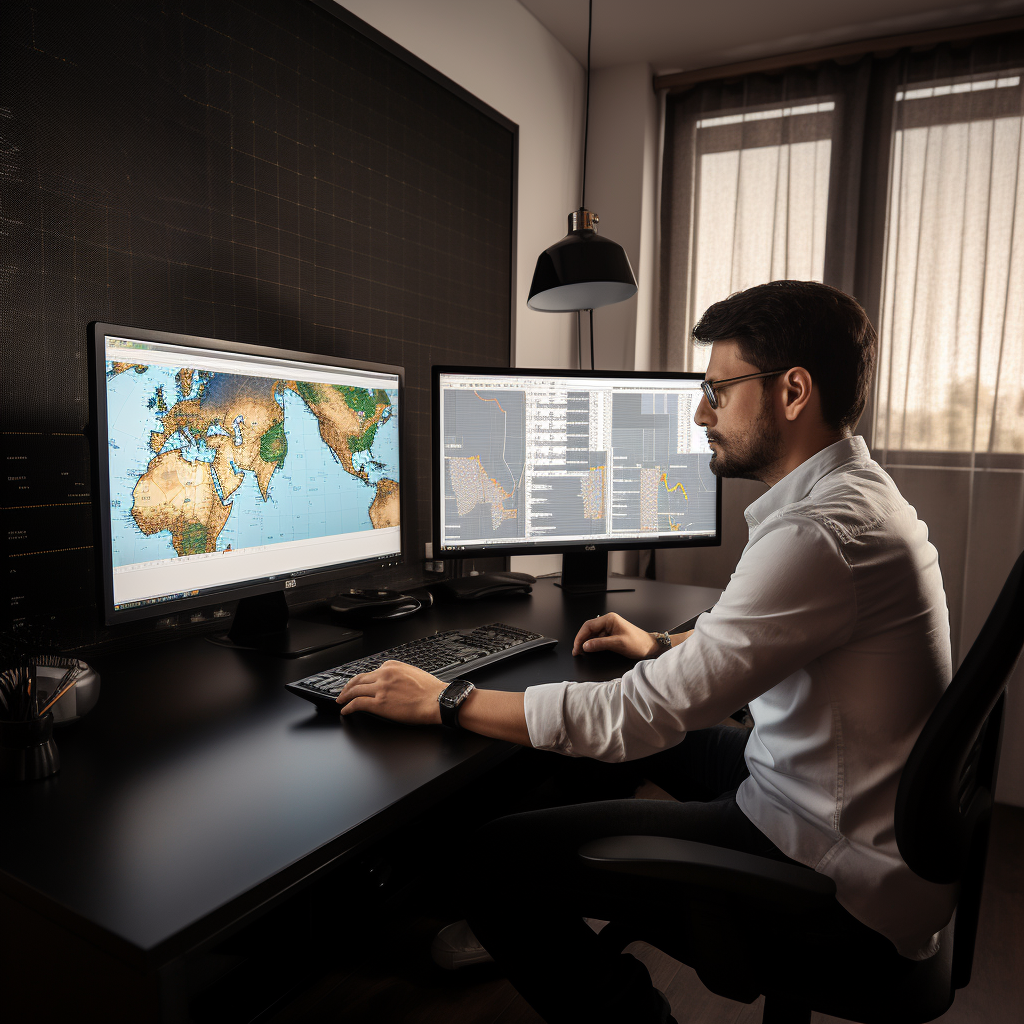 SMART Goals
Increase online sales by 30% within the next 6 months by optimizing the online store and employing targeted digital marketing campaigns.
Grow the customer base by 25% over the next 3 months through strategic social media outreach and referral programs.
Achieve a 15% engagement rate on social media platforms within 4 months by creating and sharing valuable content tailored to the target audience.
Target Audience Definition
Demographic: Adults aged 25-55, skewing towards male professionals and vehicle owners.
Geographic: Primarily located within urban and suburban areas of South Africa with an emphasis on Johannesburg, Cape Town, and Durban.
Economic: Middle to upper-middle income brackets, with the financial capacity to invest in vehicle security.
Psychological: Values safety, security, and technological convenience.
Behavioral: Engaged in online shopping, proactive about vehicle maintenance and security, and responsive to technological advancements.
Digital Platforms Selection
Facebook: For its broad reach among target demographic and ability to target ads geographically and behaviorally. Some reposts from https://www.facebook.com/GPSTraceGurtam
Google Ads: To capture users actively searching for GPS tracking solutions.
Instagram: To leverage visual content and influencer partnerships. Some reposts from https://www.instagram.com/gps_trace
YouTube: For how-to videos, product demos, and customer testimonials.
Action Plan
Website Optimization: Ensure the online store is user-friendly, mobile-responsive, and SEO-optimized for terms related to GPS tracking devices.
Content Creation: Develop blog posts, how-to guides, and videos that address common questions and concerns related to GPS tracking.
Social Media Management:
A post at https://www.facebook.com/GPSTraceGurtam in the section About our partners.
Post regularly on Facebook and Instagram with a mix of product highlights, customer stories, and engaging content.
Use Facebook's targeted ad capabilities to reach potential customers.
Google Ads Campaign:
Launch search ads targeting keywords related to GPS tracking.
Set up retargeting ads to re-engage visitors to the website.
Monitoring and Evaluation
Monthly sales to assess growth against targets.
Web analytics to track visitor behavior and campaign performance.
Social media analytics for engagement rates and audience growth.
Ad performance reports from Google and Facebook to adjust campaigns for optimal ROI.
---
The actions detailed above can be executed by one to two individuals and are designed to build a strong online presence and drive sales through targeted digital marketing strategies.
By following these steps, you can create a GPS tracking offer that is not only attractive to your local region but also stands out from the competition due to its tailored approach and good brand awareness.
---
Marketing Together!
Finally, our GPS-Trace team may help you realize your marketing plan. Sharing our pictures, screenshots, guides, and even blog materials with all of our partners is more than welcome. You can just write to us at business@gps-trace.com and discover the variety of our marketing initiatives.