Nowadays there is no denying that fuel monitoring is regarded as an important aspect of vehicle management, especially if you manage a vehicle fleet. It will help you significantly reduce fuel consumption
Today we will tell you where you can find information about the fuel level, as well as fuel consumption in our application ⛽
🔶 We would like to start with charts with which you can see all the information about the fuel level that is sent from your tracker. To do this, go to the Statistics tab, select Charts.
Then you should select a date and the desired parameter, the information about which you want to see.
If your device sent the selected parameter during the selected time period, then you will see general information:
Start value
Last value
Minimum value
Maximum value
Average value
At the bottom of the list of general information about the parameter, you will find a preview of the graph. By clicking on it, the chart will open.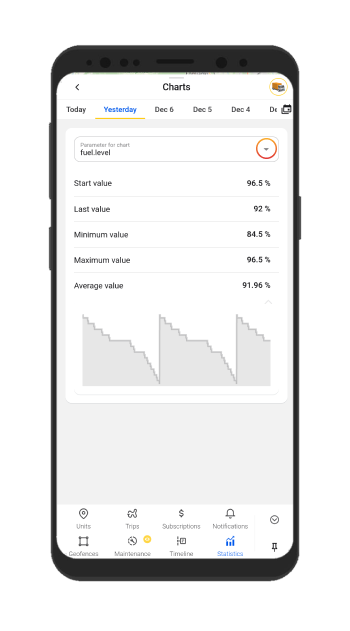 You can find more information about the Charts in this article
🔶 On the Trips tab, you can also find information about fuel consumption for each trip. But keep in mind that if you refueled during the trip and the fuel level increased, the fuel consumption information will not be displayed, since it will not correspond to reality.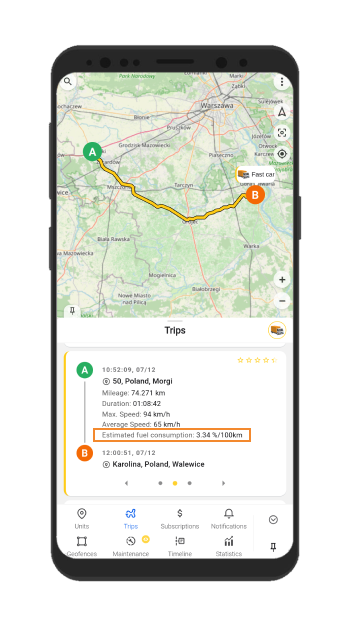 🔶 You can also find information about the fuel level in the History tab. Just select the desired time period, then in the general information you will see the initial fuel level and the final fuel level.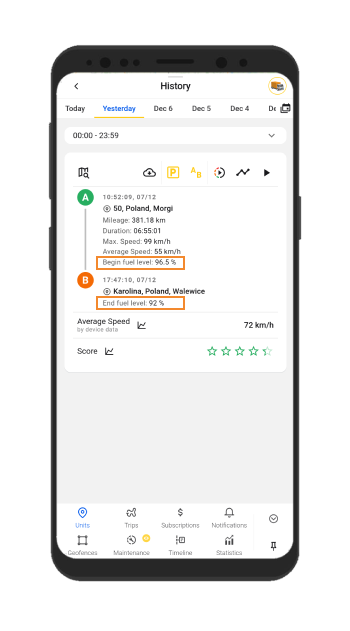 You should only check whether your device is properly installed and connected in the vehicle so that the tracker can send the desired parameters.
Get detailed information about your vehicle and enjoy Ruhavik! 😉