❗️Have you ever wondered how many elements there are in your vehicle, the maintenance time of which depends on the mileage value? Oil, tires, air filters…and the list doesn't end there!
When your car reaches an exact mileage, you should check some of its components to keep your vehicle running properly and safely.
✅ So, for this purpose we have created a Maintenance tab and today we would like to tell you more about the functions of the application, which you can find by this tab.
Now you can create and configure up to 3 mileage counters for each unit.
Counters can be named, set a limit, reset, and also enable a notification when the counter reaches the limit.
So, by going to the Maintenance tab → Mileage counters (Configuration), you can select the unit for which you want to configure the mileage counter. By default, the counters are named A, B, and C. To configure the counter, you should click on the 'plus' icon of the selected mileage counter or click on the 'pencil' icon if the counter is already active.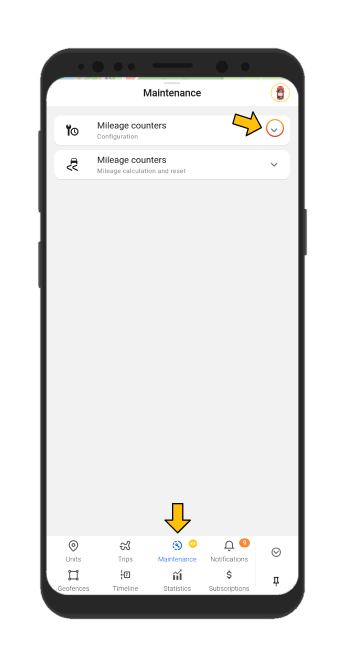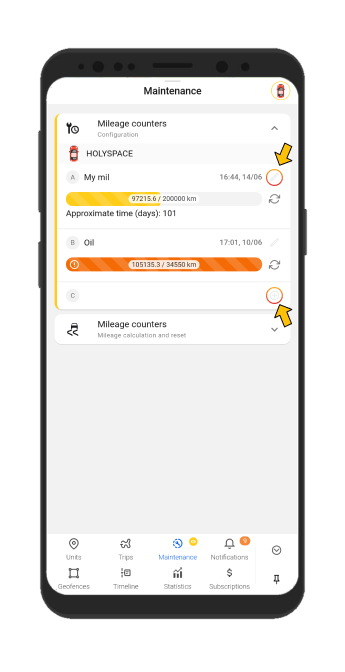 After that, you will be able to set a name for the counter, limit, turn on/off notifications that will come when the limit is reached, and also disable the counter.
Don't forget to click on the 'Save' button to save the settings
When the mileage value is close to the set mileage limit, the mileage counter scale changes color from yellow to orange.
By the way, if the mileage counter was configured at least 1 day ago, and the unit has covered at least 5 kilometers during this time, you will be able to see the automatically calculated Approximate time when the unit can reach the set mileage counter limit.
And, of course, an option to reset the mileage counter has been added to the application. In order to do this, just click on the reset icon located on the right of the counter scale.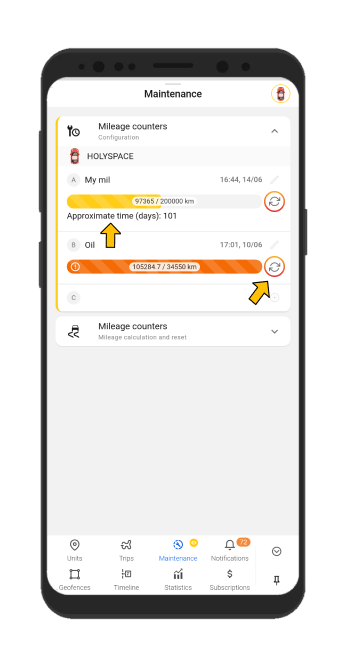 You can also configure the sending method (Email, Push, Telegram, Webhook) for notifications of the mileage counter. This option is available with a Premium subscription.
In the Mileage counters (Mileage calculation and reset) tab you can see all the mileage counters of your units, grouped by A, B, C counters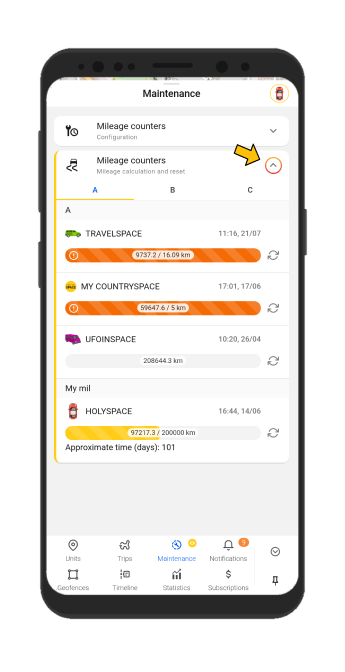 😉 Use the Maintenance tab and enjoy your customized application!