It's likely that many of you are already using Telegram app or have at least heard of it.
In this application, it is possible not only to write messages, but also to share geolocation. Therefore, it's time to tell you how to send messages from Telegram directly to Ruhavik!
This may not seem too easy to you, since in addition to Telegram and Ruhavik, you will need to use the Flespi platform, on the backend of which our platform works.
But the outcome will be worth the effort. 💥
Let's get started!
1️⃣ First of all you should create a Telegram Bot
In Telegram messenger find a chat called

BotFather

Type

/newbot

and choose the name and username for your bot

Copy the access token. You'll need it to configure a Flespi channel.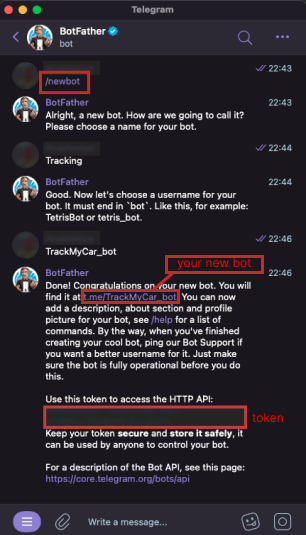 2️⃣ Create a channel in the Flespi panel
Register a new account or log in with the existing one on the

Flespi

platform

Create a new channel (

Telematics Hub →Channels)

Select the

telegram

protocol_id

Insert the bot's access token from the first step
3️⃣ Create a stream to Ruhavik
Create a new stream (Telematics hub → Streams)
Give your stream a name and select the ruhavik protocol_id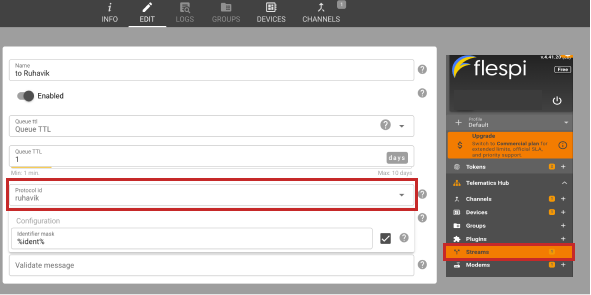 4️⃣ Subscribe the stream to the channel
Once the stream is created, click on it to open settings.

Click on the

Channels

tab

Add the channel you created to instruct the stream to forward data from it

5️⃣ Create a unit in Ruhavik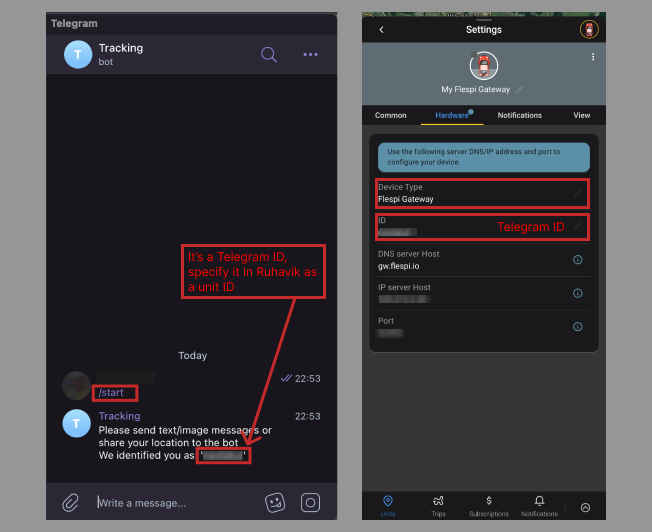 6️⃣ Check how magic works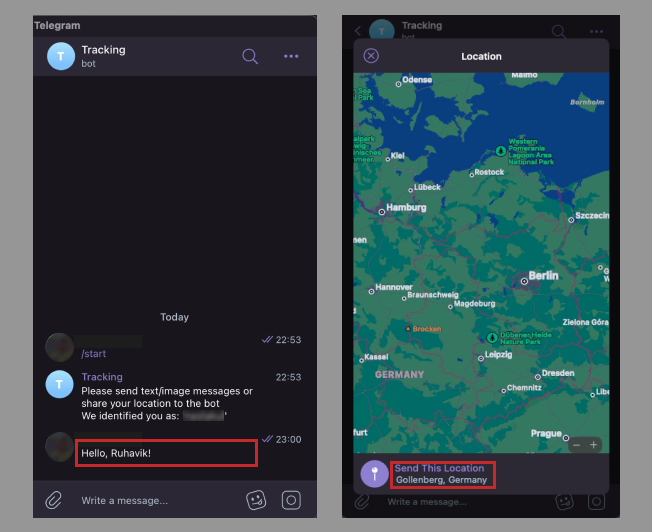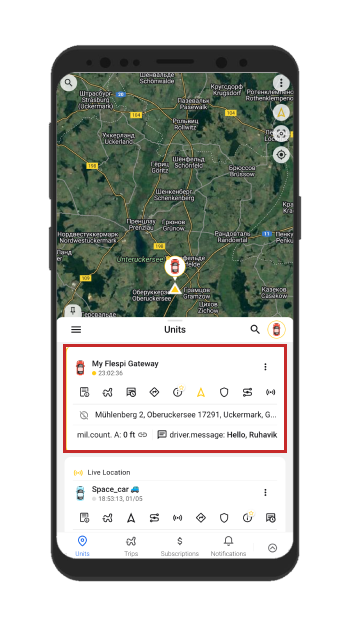 You can also open the ToolBox and see the messages that are sent from the chat of your Telegram bot.

It's incredibly convenient that you don't need any additional equipment, like a tracker, to access real-time location information. By connecting Telegram to Ruhavik, you can easily access this information through the messenger you use daily.
If you have any questions, please contact us by email support@gps-trace.com and also leave your comments on our social networks.
We hope this information was helpful to you! 😉