In the modern world comfort and user-friendliness are really important.
That's why GPS-Trace provides our users with a variety of maps.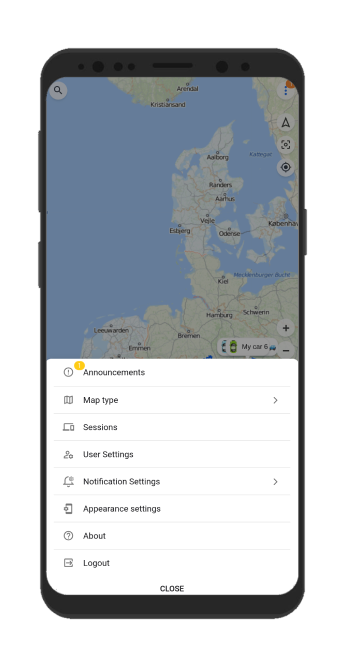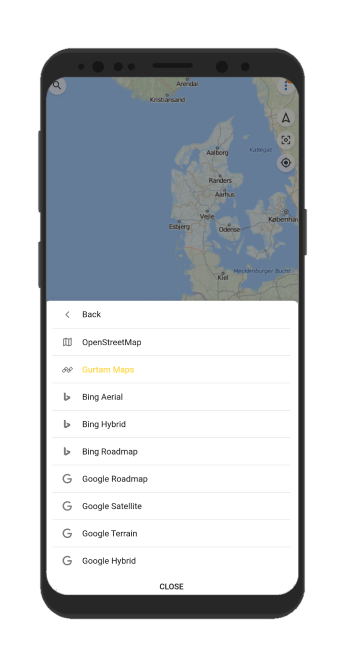 You can select OpenStreetMap, Gurtam Maps, Bing aerial, Bing Hybrid, Bing Roadmap, Google Roadmap, Google Satellite, Google Terrain, and Google Hybrid.
Some of them are available only in Premium subscriptions.
And, yes, we have our own Gurtam maps! It's an optimal combination of convenience and functionality in maps, a flexible addressing system, a routing service, and a number of other features that fully meet the cartographic needs of users of monitoring systems.
The visual aspect of Gurtam Maps was developed to facilitate unit management on the map. Coloring various geographical elements makes it easy to locate and follow units on the map, as well as review the history of their movements.
Geographic objects are now displayed according to the scale ‒ administrative division (city/region/country) for zoomed-out views and pseudo-three-dimensional objects for the zoomed-in views.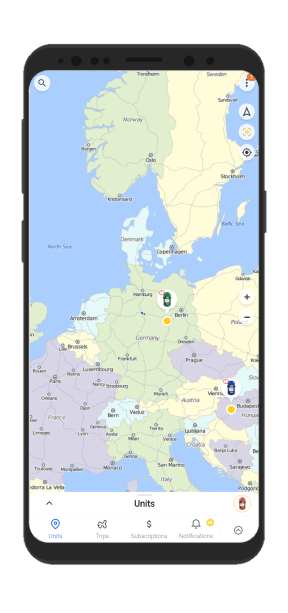 You can also configure the view of the map and trip. You tap the three dots in the top right corner and under the "Map type" choose "Appearance settings"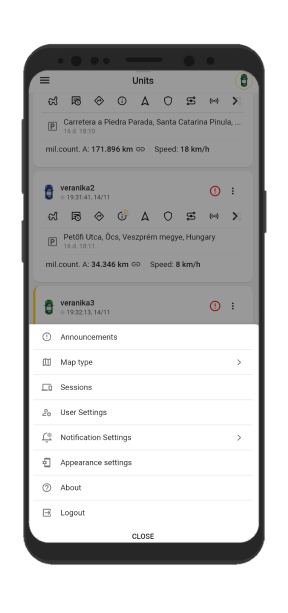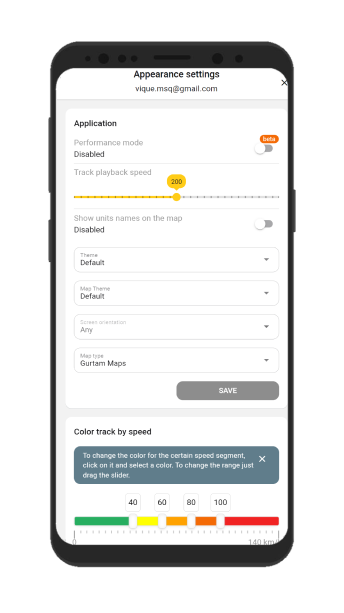 For selecting the map type you should tap the three vertical buttons in the upper right corner of the application. Another way is to make it via Appearance settings, where you can choose the theme of the map. Don't forget to save your custom settings and join your safety trips!

If you have any questions or suggestions for our functionality of maps, please write them to us at support@gps-trace.com