Dear users!
Today we would like to present to you the updated Petovik 1.17!

What we have done:
📌"Security mode" function for the pet was added;
Now it's so quick to create a security zone when you leave your dog near the store or in the yard.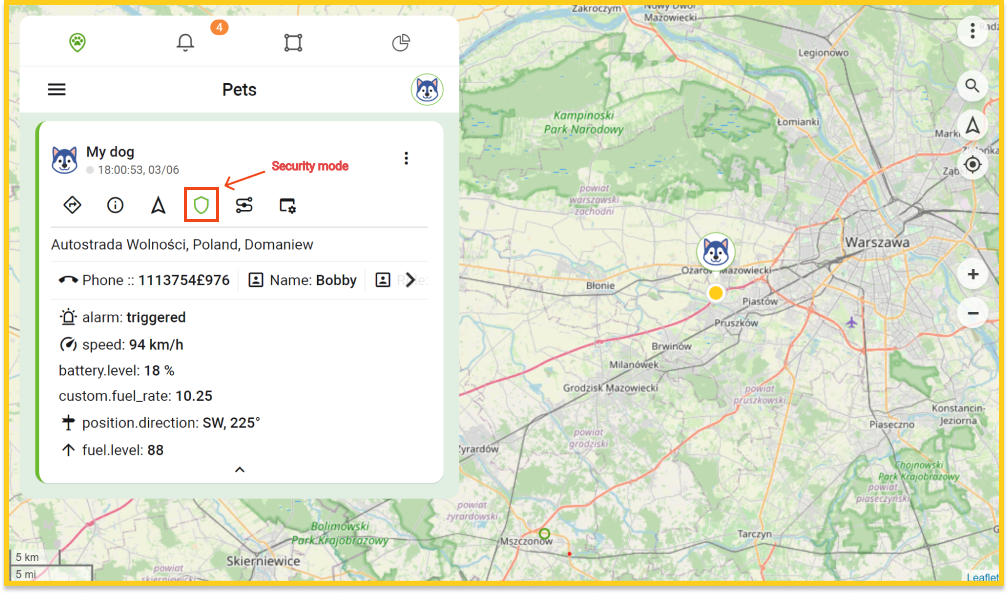 📌Warning icon about long disconnection of pet device was added;
📌The possibility to select the date format was added;
Now you can choose a more suitable date format. Just go to the User Settings and select the desired date format in the field.
📌A letter display for pet movement direction was added;
And you can go southwest in order to find your dog in the forest…
📌A button for changing tracking mode was added for some Cargo devices.
📌As always, some bugs were fixed.
We will be glad to receive feedback and comments, this will help us in further improvements to the application!
P.S. We would like to remind you that the update will not appear instantly on all devices. All application stores roll out the update gradually, when it appears for each user, we cannot say for sure, it usually happens within 1-3 days.