Welcome to GPS-Trace, your go-to platform for all your GPS tracking needs!
Our partners in the GPS tracking community are constantly growing every month, showing 25–63% growth every quarter. We are so excited to welcome our newcomers and appreciate our experienced allies. Having released our partner-driven app Forguard we boosted our partner's activity and need to highlight the main key points on the partner's way to becoming our trusted dealer.
We are excited to show a pathway for those eager to join us in revolutionizing the GPS tracking landscape. Our roadmap is not only clear and straightforward but also loaded with benefits designed exclusively for our partners.
Step into the World of GPS Collaboration
We believe in the power of unity. Every partner joining our family brings value, enhancing our collective capability. Whether you're skilled in vehicle tracking or your expertise extends to tracking scooters, bikes, pets, and more, our program is crafted to boost your business to new heights.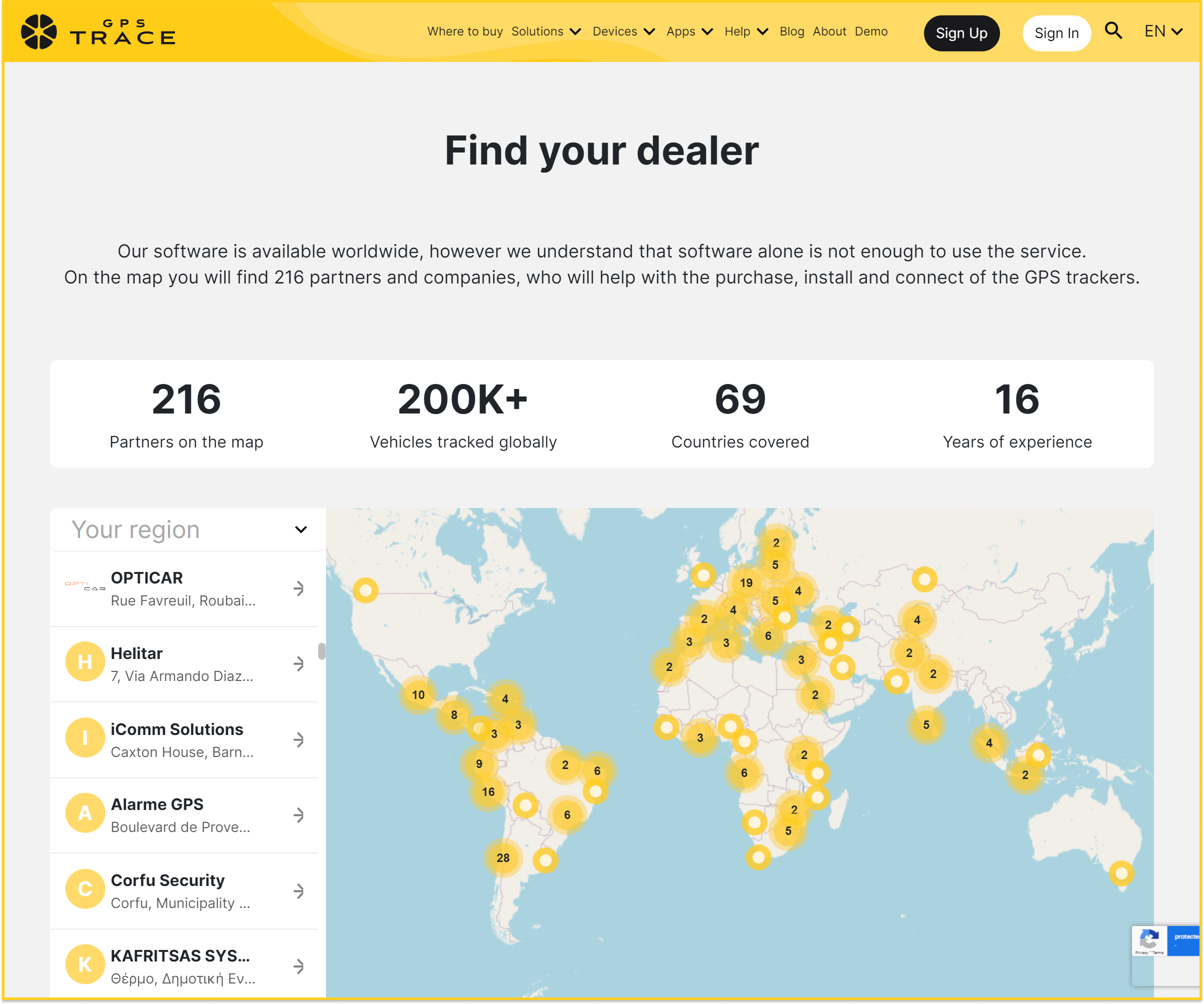 Do you have experience in the GPS tracking industry?
Do you want to track vehicles, bikes, scooters, boats, cargo, mobiles, backpacks, pets, etc.?
Do you want to boost your business right now?
---
Our Partner Panel is your gateway to a world filled with opportunities. It's user-friendly, making the task of creating and managing Forguard and Ruhavik accounts for your customers a breeze. Every element within this panel is crafted to promote ease and efficiency.
That is the easiest way to get it!
Fill in a short form about you (your company) here https://gps-trace.com/en/partner-panel#contact. Just a 2-3 words in overview about your business (or user experience) in GPS. There is no strict rules, share with us your projects or business ideas.
Get a response from us within one business day. It will include an activating link to your partner account, answers to your questions or arrangement a meeting. Feel free to ask about everything you need to start our partnership.
Tap the link to your partner's account and set up a new email address as a login and a password. Setting up your partner account is as easy as 1-2-3. Use a unique email address, therefore you will receive on it the every business notifications and alerts.
Go to your email account and tap on the confirmation link. Right now, you can already create free accounts on Ruhavik.
Become a trusted GPS-Trace dealer. Fill in the information about your company at https://partner.gps-trace.com/company After our approval you're not just a partner; you're family. Create and configure user accounts and enjoy the privilege of exclusive access to tools and features.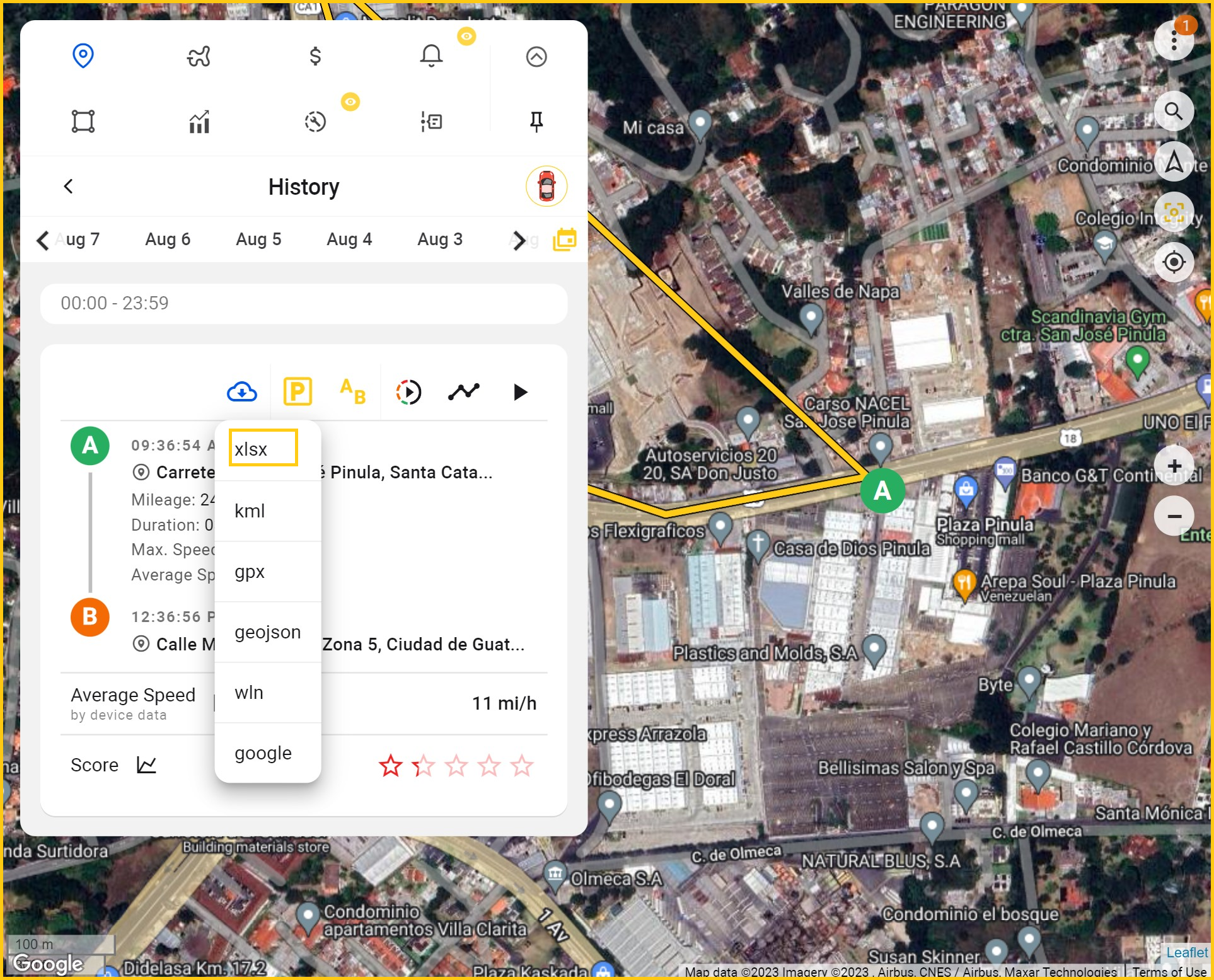 Knowledge at Your Fingertips
We understand the need for constant learning in the dynamic field of GPS tracking. Our help center for Ruhavik is your resource pool, answering your queries about account creation, unit configuration, and notification setup.
Stay Updated with Our Blog
Our blog is your constant companion, ensuring you're always informed about our latest updates and insider tips to optimize your GPS tracking business.
A Comprehensive List of GPS Trackers
Diversity is our strength, and our extensive list of 2000+ GPS trackers integrated with our software is proof. Find instructions and settings to quickly connect with your GPS tracking device.
We're Always Here for You
Your ideas, feedback, and queries are our treasure. Reach out to us anytime at business@gps-trace.com. We're all ears, eager to listen, and quick to respond.
Join us now!