👋 Hi there!
⭐ 2022 is not over yet, but we are already ready to sum up. Today we will talk about the manufacturers of GPS trackers, which our users have chosen this year.
🔝 Today we are pleased to present you the TOP-10 most popular manufacturers in 2022:
Concox +40%
Coban +21%
Sinotrack +205%
Teltonika +40%
TK-Star +131%
CarGO +146%
Xeelectech +141%
LKgps +160%
Suntech +15%
Micodus +500%
🙃
The percentages may surprise you a little, but the producers are listed in order of quantitative growth.
To better understand the percentages above, just look at the comparison of the total number of devices of these types.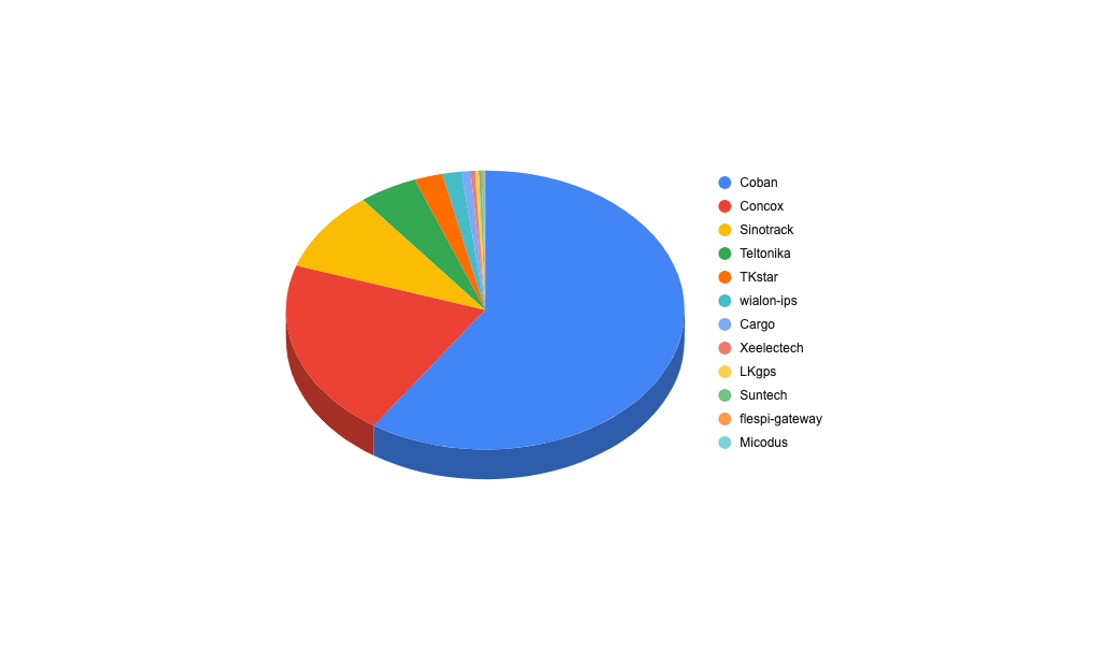 ❗Each of these manufacturers knows which device is most needed now by personal users and businesses.
💯 All these devices are well integrated with our system and have wide functionality: a wide range of parameters, an extended set of GPRS commands, and much more.
📃 All types of devices integrated on the GPS-Trace, as always, can be found on the Devices page.