Hello everyone.
Today our point is partner map. Our idea is to connect our possible users with our partners across the globe. So, if you are interested in starting GPS tracking and are just a beginner, you are in the right place.
You can choose your country and find the right supplier! You can get a professional consultation and find everything you need in one place. There are countries with 8 and more partners in them!
Actually, to start your GPS security you need:
Our application Ruhavik.
2. A tracker
3. A SIM-card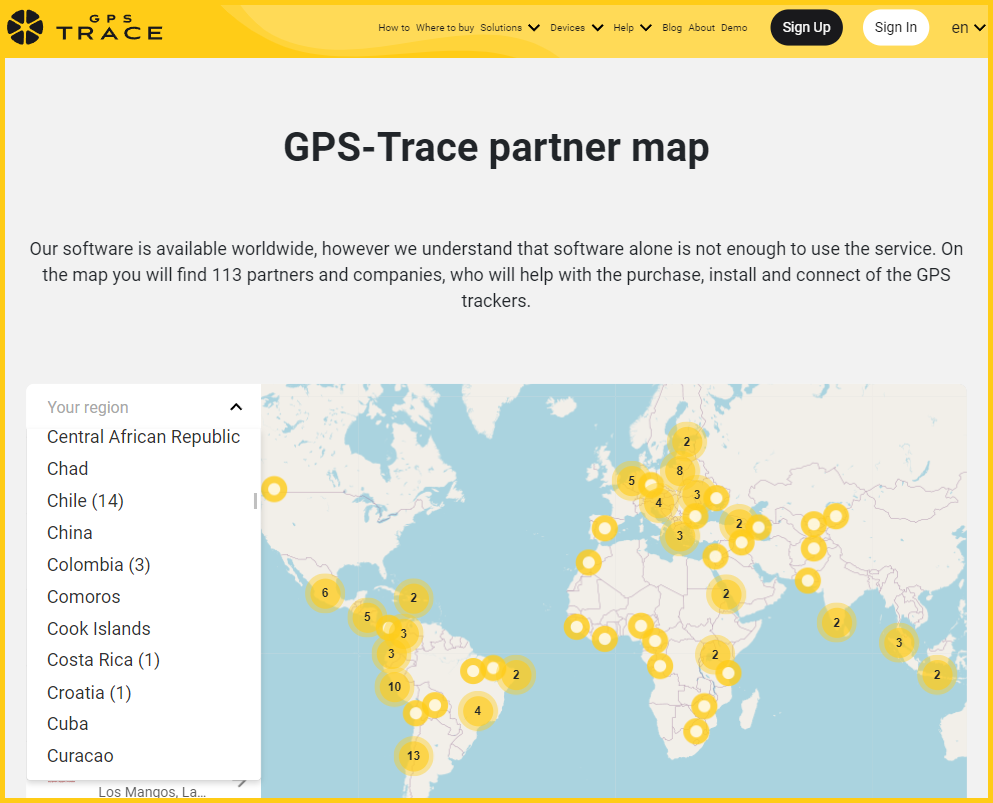 Our dear partners, we would be thrilled to list your company on our partner map.
This webpage is constantly promoted on the Internet. We strongly recommend you fill out all channels of possible contact with a client: your webpage, phone number, and email.
Today more and more people make purchasing decisions on the Internet due to its convenience. With online shopping, people can shop 24/7 from the comfort of their own homes, avoiding the need to go to physical stores and wait in line.
You can make first contact via email, webpage, or phone call with your customer preparing everything for his visit. It's particularly useful for people with busy schedules who may not have time to shop during regular store hours.
So, our partner's map is a really attractive option for many people.
And, of course, being both a would user or a partner who wants to be on our map, feel free to contact us at business@gps-trace.com