Registration and Login
To use the Ruhavik application, you should create an account. You can do it at gurtam.space or in the application itself on the mobile device.
To sign up, follow the steps indicated in the image below.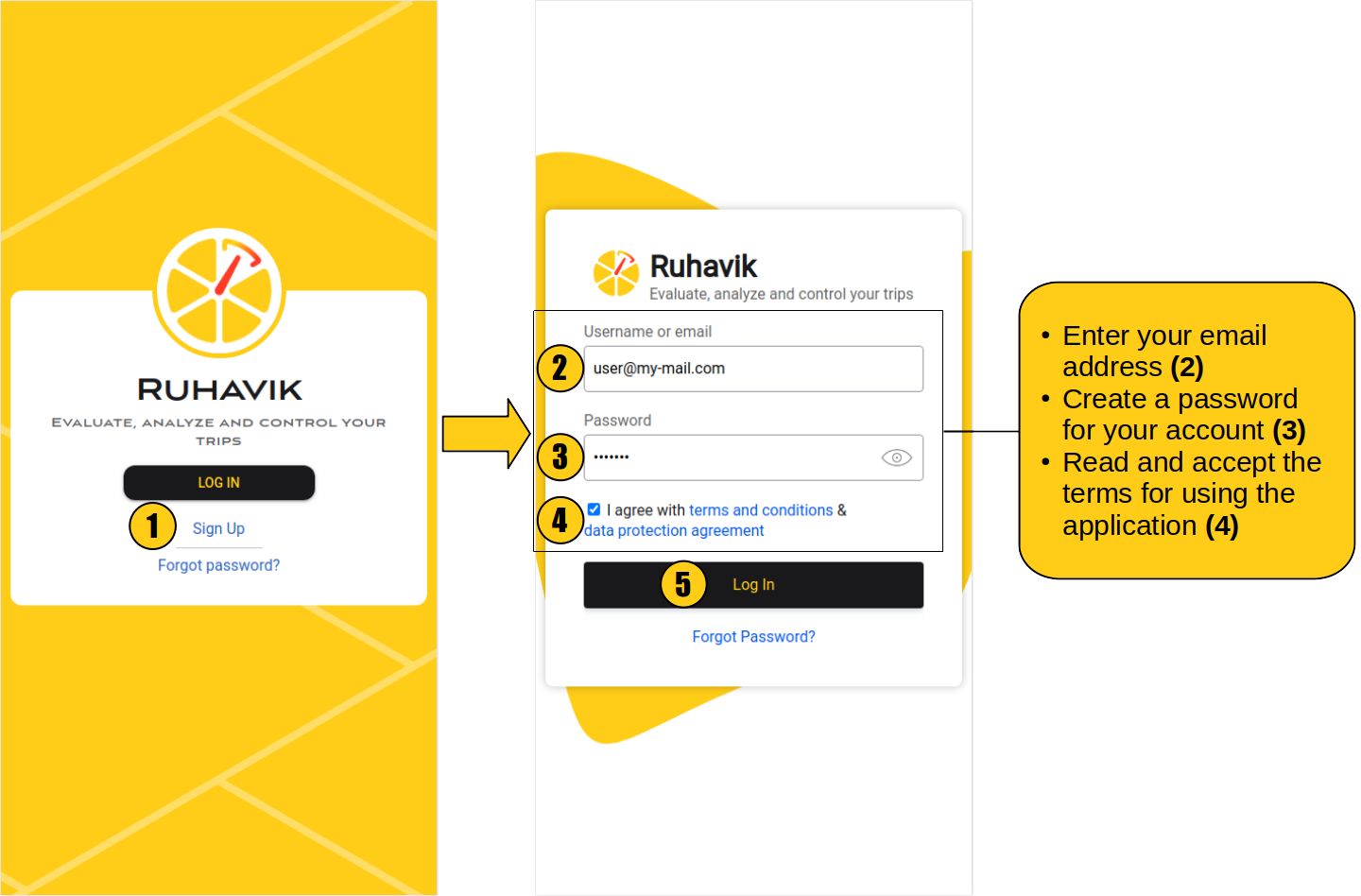 Next, open the received email and follow the link to confirm the registration. After that, you can log in to the application using the indicated email and password.